The Centre for Personal Evaluation and Community Erichment Co-op Ltd (P.E.A.C.E.) is a registered not-for-profit organisation directed by a team of volunteers. Since 2009 we have been helping people wherever we can, passionately applying our skills to research and design programs for any individual who requires assistance with achieving their potential.
Our primary focus is to develop programs that will prime individuals of achieving their full potential in every aspect of their lives. We currently facilitate the Duke Of Edinburgh's International Award as our element of practice and implementation of our programs.
Our fully qualified research and teaching teams consist of many  people from around the world who bring with them interesting life experiences and a wealth of academic experience and  knowledge.
The Centre for P.E.A.C.E. is impartial and independent of any religious creed.
We recently received endorsement from the University of the Sunshine Coast and we are currently seeking endorsement from CSIRO for our research on Human Potential.
The Duke of Edinburgh's International Award is fully endorsed by Federal and State governments of Australia and we would like to acknowledge that our initiatives are Proudly Supported by the Sunshine Coast Council's grants program.

Our team work alongside a range of professional service providers in the fields of education and health care.
Our ultimate aim is to provide a scaffold for individuals to achieve their absolute potential.
We have designed a matrix that encapsulates the entities for achieving human potential.
We call it the "iSpirit Matrix" and it has the potential to revolutionise education and human  behaviours around the world.
Unfortunately, there not many people willing to spend money on fixing world problems so for now we'll settle with creating a legacy that will hopefully grow exponentially when people discover what we our programs can achieve.
Our systems are currently in practice in schools and health care environments.
As we obtain funding we can explore finalising our results for publication. Until then we research, discuss, argue, brainstorm, collate, create, practice, and try to remember to breathe.
Our philosphy:
"As an individual succeeds, so does the community"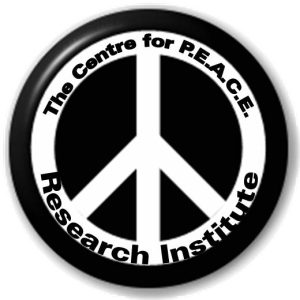 Our P.E.A.C.E. philosophy is both simple and complex.
Simply: we need to instill a new idea of 'peace' in the community – through personal evaluation and growing our satisfaction levels
Complex: Peace begins with personal evaluation; questioning self-existence and discovering what it is that sustains our levels of satisfaction – this usually leads people to discover their talents and means of expression.
When people are satisfied, they live according to their satisfaction and begin to enrich the community with their personal attributes.
"World peace is a labyrinth with over a million dead ends and only one correct path – that tells us that this is possible"