If the point of the internet is to share knowledge and resources … then you have come to a very sharp point. The internet is a loop of eternal information and can cause stress, confusion and mental health issues.
We created this website to give you a moment to breath-in, and question the purpose of your life. Do you need some help?
Since 2009, The Centre for PEACE Cooperative has performed in a true cooperative nature collaborating with dozens of local businesses to achieve community objectives at a grass-roots level.  Our research and development department has developed resources and programs to assist disadvantaged teens and young adults to transform their lives from poverty and unhealthy to successful and energised.
There is a significant gap in the wider community to foster the health and wellbeing of disadvantaged people. Many of the traditional systems are failing our young people and we do our best to find the gaps and assist as best we can. 
We fundraise to provide subsidies to enhance opportunities for people to relieve poverty, homelessness, suffering, distress and misfortune of disadvantaged persons who are underprivileged, at-risk, disenfranchised, in care and come from vulnerable minority groups.
Our clients are referred to us from other welfare agencies and organisations. They are often homeless, disenfranchised, in care or come from other vulnerable minorities.
Our purpose is to provide an opportunity to transform lives from unhealthy to healthy and sustainable – our holistic approach is new-age and we call it a "scratch-up approach." We look at all the elements of a person's life and rebuild, re-form, and re-establish it from the scratch-up, as necessary.
By identifying past trauma and current risks we can relieve the needs and support the goals of disadvantaged people.  We offer assistance with:
Emergency accommodation – holistic nursing care – counselling – cleaning and waste management – referral service – networking – environmental health assessment – personal development coaching – 21st-century skills programs. 
Please contact us for more details about what we do. 
You have obviously managed to sift through the chaos of the internet to find a place of purpose.
We have much to show you if you are interested in going any further…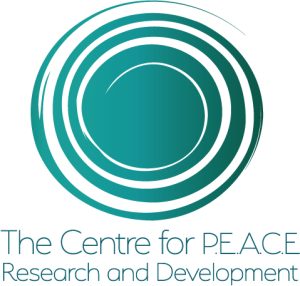 Have you ever wondered why you were not taught what you really needed as you were growing up?
Have you ever thought that primary human systems are corrupt?
No matter how much you love or how hard you work you don't make the progress you deserve, or you get sick?
Have you ever felt your purpose for life could be misguided?
Got questions?
Want to feel empowered?
Trust is the key!
The Centre for P.E.A.C.E. is a global family of loving, kind and intelligent people collaborating to design the best life possible for young people going through difficult times.
Our Personal Learning Specialists (PLS), are fully qualified and highly experienced volunteers. Personal Learning Specialists are multi-talented and qualified coaches, consultants, social workers, medical professionals, teachers, mentors, trainers, and case managers and they each have extraordinary life experiences to add to their approach. These incredible people offer their services for free to our members. 
You have a God-given birthright to achieve your potential – Please, do not allow the corruption in this world to corrupt you. Live by your design! We can help. 
Here's what you can expect when you visit The Centre for P.E.A.C.E.:
The iSpirit Achievement Matrix (iAM) is one of the models we'll share when you get started with us… we will discuss how the following factors can significantly impact your life and how we can help you refine them so you can gain more control in your world.
Identity – Independence – Integrity – Inspiration. 
We can also provide a tour of our facility and we discuss an individualised service to relieve your needs to make life safer and more productive by providing specific resources as they are required.  
The Centre for P.E.A.C.E. is endorsed by the University of the Sunshine Coast, Queensland, Australia.